By making hats, BVT meets a very real need. Not only are Moldova's winter temperatures gravely cold, but utilities and energy resources are scarce. It is difficult to keep buildings warm when the sun goes down, so the children can wear BVT's knitted hats all hours of the night and day. When the first batch of hats arrived in Moldova, the CERI team sent a report back to Tyler, Texas, thanking BVT villagers profusely. Eight years later, tears still well up in Diane's eyes as she remembers what they told her.
"The kids don't ever get a choice in what they wear," she said. "They just wear whatever they are given." But, in this case it was different! CERI workers laid out the hats, with their brilliant array of colors, almost as many shades and patterns as there were hats, and let them pick!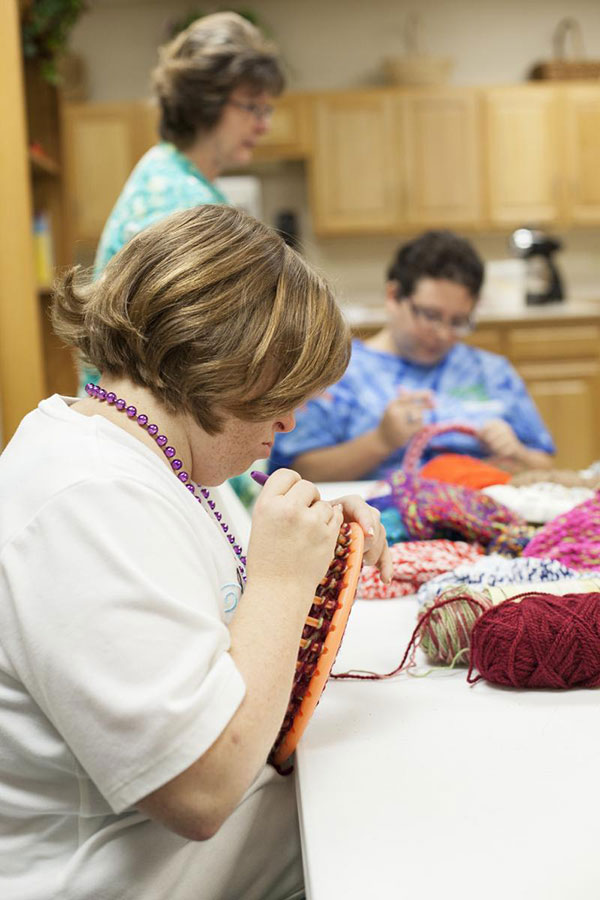 "The kids didn't know what to do. Orphanage workers had to take them by the hand and show them how to make a choice." Diane's knitting group has expanded to become an official class at BVT. But the core group of nine knitters continues to meet every morning, sharing life and ministry with each other. "We are just one big family here at BVT," Diane says. "I have never been anywhere with an atmosphere like this." Community service has always been a part of the lifestyle of BVT residents and day program participants.
Staff and residents are involved with Meals on Wheels, the East Texas Food Bank, Jesus Closet Clothing Ministry, and other local nonprofits. Expanding their local volunteer efforts to have a global impact was a logical – and inspiring – next step.