The Texas Baptist Men have been instrumental in much of our project since the beginning, helping to frame doors and windows, complete all cabinetry work, hang doors, and install trim. Currently, two of the three houses are completely bricked, with the third house's exterior scheduled to be complete by the end of August. Painting crews are working hard applying stain to cabinets and paint to the walls and ceilings. In three to four weeks, crews will begin installing storm drains that will allow base rock and asphalt to be applied to new roads. Once the roads are complete, floors will be laid in all three homes.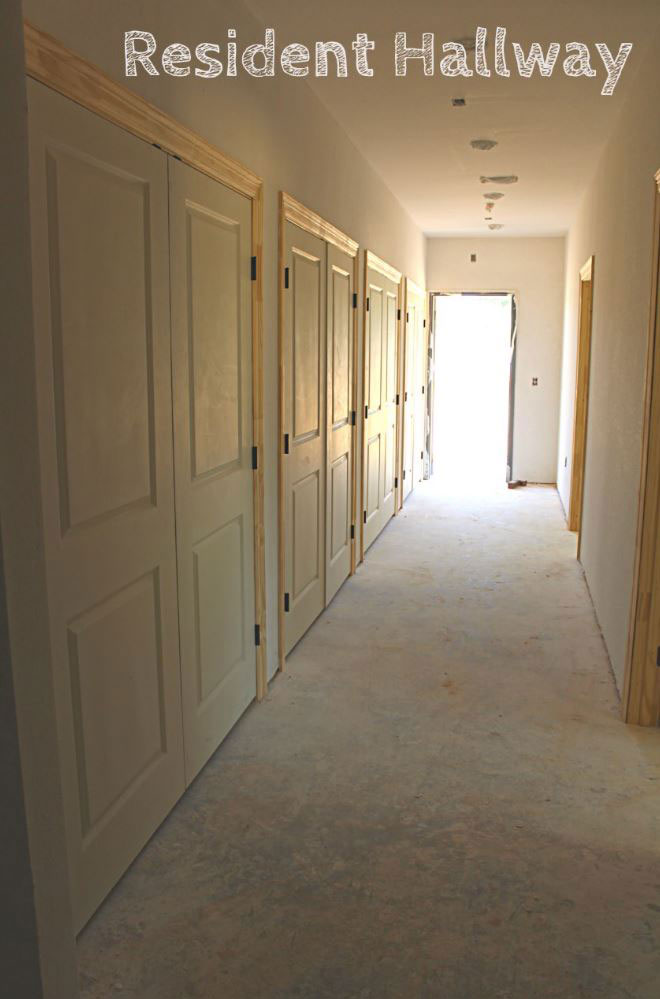 Each of the new BVT homes features: six bedrooms with two closets and a bathroom each, exercise room, medication room, multipurpose craft and activity room, spacious kitchen, open dining area and huge pantry, a large living room with peaked ceilings, two laundry rooms, an interior emergency shelter with supplies, and a two-bedroom, two-bathroom apartment for a BVT House Manager.
The houses are set to be finished this fall.