Announced in 2015 and under construction since October 2017, the expansion project at Breckenridge Village of Tyler (BVT) recently opened the first of three new buildings. With the continued work of contractors, builders, and gracious volunteers, the new residences have steadily taken shape on the East Texas campus, which will make room for 18 additional residents to join BVT by the end of the year.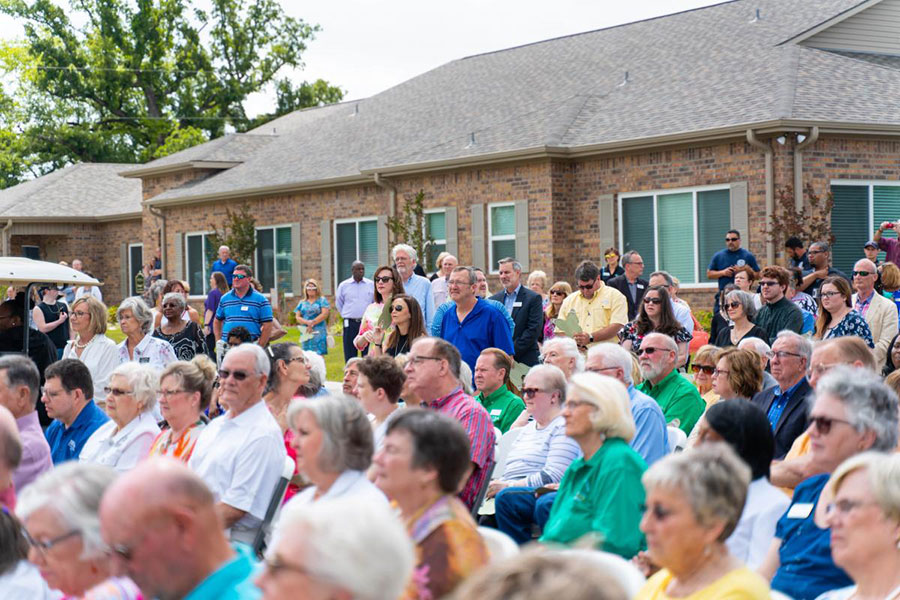 Brad Ezell, Director of Facilities at BVT, shared that those involved in the construction of the buildings are only waiting on a few things before the expansion is complete. "Currently we're in the final stages of getting electrical lighting and alarm systems, touch-up painting, cleaning, landscaping. Then we'll go through the process of receiving all the required licensing inspections," said Brad.
The three buildings should be fully constructed and operational before summer of this year, and soon new members of the BVT family will begin moving onto the campus, which last year celebrated 20 years of service to individuals in and around Tyler, Texas.
Although this latest construction project hasn't completely wrapped up, the plans that BVT has for the future hold nothing but growth and greater reach as more potential residents can be placed in a loving home with an incredible team of staff.
---
Learn more about how BVT is helping adults with intellectual and developmental disabilities live in a Christ-inspired environment.